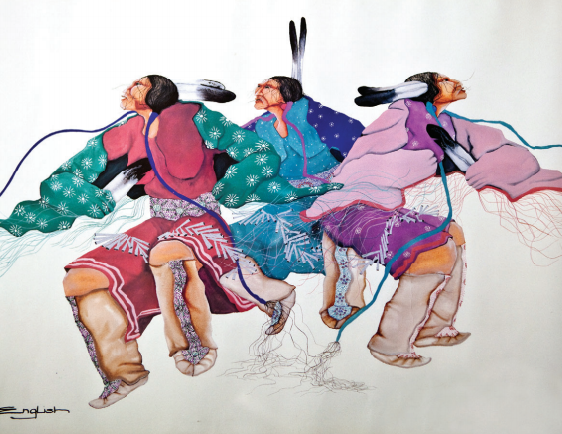 Native Americans face extraordinary challenges when entering the philanthropic maze created by foundations. While $5.4 billion is awarded in grants across the United States, less than one percent is targeted toward Native American communities and some of those funds are granted to non-Native controlled institutions with limited participation by native people. The reasons for this persistent underfunding of Native communities are complex and numerous. One common problem is the pervasive negative stereotypes about the lives and work of Native people, even by well meaning foundation staffs. Another issue is an enormous cultural gap. For example, many Native American communities' value relationships and network approaches to solving social problems rather than a system that rewards individual achievement and narrow targeted funding.
Native American non-profit leaders are extremely busy, yet they feel obligated to make time to educate foundation staff about their history, culture and current issues.
The key to understanding Native American concerns starts with the idea of building a respectful relationship over time. That means learning about each Native community and their issues. This is in contrast to a foundation approach where there is a propensity to lump all tribal people together. When a Native project fails, foundations often become hesitant about funding future Native projects. There are many reasons why individual projects do not succeed. The failure could be that a foundation did not conduct good research on the Native grantee. Yet when one project fails, as one person reported, they "virtually stopped funding Native projects."
This paper concludes with a series of recommendations about how the foundation community can be a better partner with Native American communities, nonprofits and tribes.